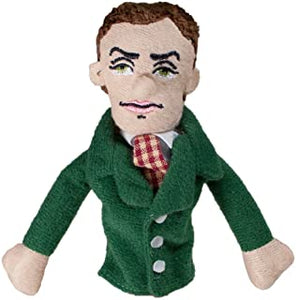 ALAN TURING FINGER PUPPET
Alan Turing, the famous mathematician and father of the computing device known as the "Turing Machine" is now a finger puppet. Put him on your digits!

On your finger it's a puppet! Our unique Magnetic Personality plush puppets are great for storytelling, puppet theater, fun and funny mock debates, or thumb wrestling matches.